News
#WorkWithoutFear Campaign
The Association of Ambulance Chief Executives launch the national #WorkWithoutFear campaign.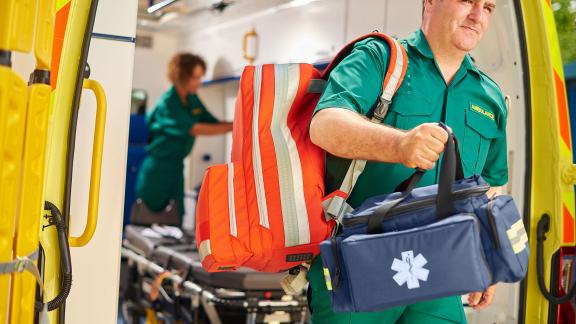 NHS ambulance staff who have been attacked while on duty are leading a new national campaign to promote respect across the country.
Every day last year, a staggering 32 ambulance staff were abused or attacked – more than one during every hour of every day throughout the whole year. 
The Association of Ambulance Chief Executives (AACE) has developed the #WorkWithoutFear campaign with support from NHS England and NHS Improvement to highlight the profound impact of this abuse on the everyday lives of ambulance staff, and to encourage the minority of people who might commit these offences to have respect for the people who are trying to help them, their friends and families - when they need it most.
The SPF was involved in the development of the campaign through the Violence Reduction Subgroup.
Pledge your support for this campaign by sharing #WorkWithoutFear on Twitter.
Access campaign resources and stories about ambulance staff affected by violence and abuse on the AACE's website.