Statement
NHS Staff Survey 2022
Read our response to the 2022 NHS Staff Survey results.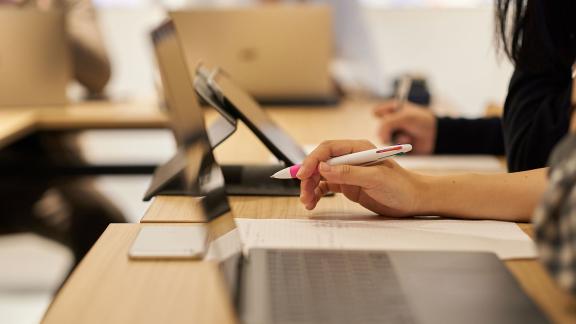 In response to the 2022 NHS Staff Survey results being published on 9 March the national SPF co-chairs highlighted the following results from the survey, which relate to the work the SPF is involved in.
There was a decrease in the percentage of staff who were happy with the standard of care they provide, from 67.8 per cent in 2021 to 62.9 per cent in 2022. This is concerning and probably reflects the workload pressures that NHS staff are under. We are supporting and helping to improve the delivery of policies, such as the NHS Long Term Workforce Plan, which will hopefully lead to positive change, that better enables staff to deliver the high-quality care they want to provide to patients.
The increase in the reported level of support for staff from managers is encouraging. 70.6 per cent reported their immediate manager is interested in listening to them when describing the challenges they face. This is an improvement on 69.5 per cent in 2021, but still more needs to be done. We will continue to support NHS England's work programmes on management and leadership, such as the Messenger Review and continue to build on the good management capabilities in the NHS.
There is still a high percentage (44 per cent) of staff who don't feel their organisation acts fairly with regard to career progression and promotion, regardless of ethnic background, gender, religion, sexual orientation, disability or age. We will remain engaged on national equality, diversity and inclusion policy, to support the NHS to be compassionate and inclusive.
The results of the 2022 survey show a decrease in the percentage of staff who feel safe to speak up about anything that concerns them. There was also a decrease in confidence that after speaking up, organisations would address a staff members concern. The latter decreased from 49.8 per cent in 2021 to 48.7 per cent in 2022. We link in with NHS England and the National Guardians Office and will continue to work with them to support speaking up in the NHS. See our speaking up web page for related guidance.
There has been a slight decrease in the percentage of staff who said their organisation takes positive action on health and wellbeing, from 57 per cent in 2021 to 56.5 per cent in 2022. Workload pressures are likely to have been a major factor influencing this result. If the NHS can increase its workforce numbers, and staff and management get more capacity, there is a suite of national resources that can be used by trusts to help with staff health and wellbeing. The SPF's Workforce Issues Group helped develop many of these. Access these resources on our NHS staff health and wellbeing NHS staff health and wellbeing web page.
The levels of physical violence against staff from patients/service users, their relatives or other members of the public remains worryingly high. We urge organisations and systems to follow the Violence Prevention and Reduction Standard, working in partnership with trade unions to support its implementation. The standard, which was co-produced by the SPF and NHS England, supports the introduction of measures to protect staff and appropriately support staff who have been assaulted. See our violence reduction web page for more information.
We also signpost resources to address harassment, bullying and abuse in the workplace, such as the Supporting our staff: a toolkit to promote cultures of civility and respect. Access it through our building positive workplace cultures in the NHS web page. We recommend organisations/systems work in partnership with trade unions on using the toolkit and other resources to address the unacceptably high levels of harassment, bullying and abuse in the NHS.
We welcome an increase in staff feeling supported to develop their potential. This increased from 52.6 per cent in 2021 to 54.7 per cent in 2022. There was also an increase in the percentage of staff who said there were opportunities for them to develop their career. This went up from 53 per cent in 2021 to 54.6 per cent in 2022. We will continue to engage in learning and development policy and have a particular interest in increasing apprenticeship opportunities in the NHS.
We recognise what a challenging time this is for the service and the current industrial relations climate is likely to be impacting on partnership working. However, we do encourage, where possible, for employers and trade unions to work together to use the survey results to identify and implement actions to improve the experience of staff at work and help them deliver the best care or services they can.  
Sara Gorton, Head of Health, UNISON – National SPF trade union chair
Danny Mortimer, Chief Executive, NHS Employers – National SPF employer chair
For more information on the survey results access the NHS Staff Survey website.