Case Study
When it's okay to tell the boss bad news : Mersey Care NHS Foundation Trust
Read how Mersey Care worked in partnership to implement changes to organisational culture to create a safe environment for staff to raise concerns.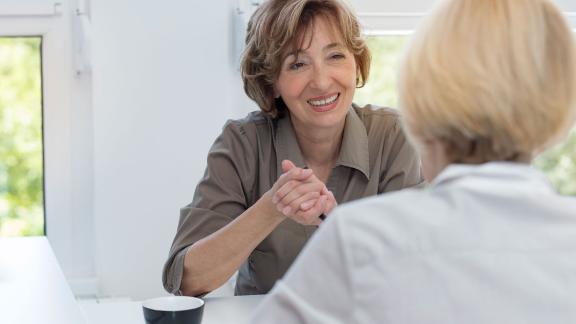 The organisation
Mersey Care NHS Foundation Trust provides adult specialist mental health, addiction, learning disability and community services. Clinical services are provided around 100 locations across the north west, with more than 8000 staff serving a population of almost 11 million people.
The challenge
At the onset of the work in 2016, Mersey Care had a significant number of disciplinary cases and associated suspensions. This was problematic for safe service delivery and seriously affected the health and wellbeing of staff. The trust's staff side chair and other had raised concerns about the detrimental impact on staff of the trust's formal approach when mistakes were made, and further research found staff were reluctant to be transparent about their mistakes as they feared blame.
The aim
The aim of the work was to create an open and honest culture by asking what happened? instead of who is responsible? and to facilitate learning and improvement in patient and staff care and experience. As well as improving staff morale through the reduction in formal HR interventions such as disciplinaries.
The process
Trust and staff side agreed that something had to change and in partnership began to look for alternative solutions. Senior leaders, HR and staff side jointly addressed the initial stages of the disciplinary process, introducing a template which encouraged decision makers to ensure all appropriate information was gathered before deciding to instigate formal proceedings. The template also ensured the employee, who may be the subject of the investigation, could contribute information about what had happened or what had not gone as expected, deliberately avoiding terminology inferring something had gone wrong.
The trust took learning from other industries and academic works including Just Culture by Professor Sidney Dekker. This inspired staff to come up with a zero blame culture, which went alongside the trust's commitment to the Zero Suicide Alliance. Zero blame evolved a more realistic understanding of the risks, the needs of staff and the organisational expectation of learning when things don't go as expected. Executive director of workforce Amanda Oates said, "Staff wanted to work in a safe place, be treated fairly and compassionately, and so our Just and Learning Culture was born."
Staff just and learning ambassadors were introduced as self-nominated employees who work throughout the trust to drive necessary cultural changes. The work of the ambassadors is steered by the just and learning culture committee, a partnership including ambassadors, organisational leaders and staff side colleagues.
The trust also introduced new policies to support staff, toolkits were developed by staff to support difficult conversations and a new staged HR processes was produced jointly with the trades unions.
Outcomes
Since the introduction of the changes there has been a notable difference in disciplinaries at Mersey Care. In the pilot year, 2016 and formal launch year 2017, there was a 54 per cent reduction in disciplinary investigations across two clinical divisions, saving the trust £1.7m in clinical suspensions.
In 2014 there were 143 disciplinary investigations with 3500 staff members. In 2019, now with more than 8000 staff, there were 28 disciplinaries. There's been a similar decrease in staff suspensions from 55 to five in this period. Leaders are clear this is still too high – every instance is one where there can be pain and hurt for the individual, their team and beyond into families and further – but progress is being made.
The national staff survey shows corresponding increases in staff engagement and motivation. There was a significant improvement on the NHS staff survey question; my organisation treats staff who are involved in an error, near miss or incident fairly, from 45.9 per cent in 2017 to 55 per cent in 2018.
Their work has been noted across the health economy and has been shortlisted for several awards including the HPMA award for partnership working which Mersey Care won in 2018.
The Care Quality Commission described Mersey Care's work as an example of outstanding practice in their last inspection, awarding the trust an outstanding for being well-led in their ratings.
The trust has met the challenge from Baroness Dido Harding, Chair, NHS Improvement who in June 2019 wrote to all CEO about improving people practices. She recently met with Mersey Care's executive director of workforce and supported the trust's own speaking up campaign.
Top tips
Share good practice as part of business as usual.
Recognise there are several reasons why things may not go to plan: system issues, policy, training, environmental or human factors.
Patience: it takes time to build trust and improve staff morale.
Language: check policies and processes where language tends to be punitive rather than restorative.
Further information
For more information on the work Mersey Care has been doing contact Amanda Oates, Director of Workforce, Mersey Cate NHS Foundation Trust.
Mersey Care is working with academics at the University of Northumbria on a wide-ranging training course. Visit their free online training packages aimed at HR practitioners and operational managers to take learning from the challenges the trust had to overcome in module one, module two, module three, and module four.