Article
Sexual safety in the NHS
Information and resources to support the sexual safety of staff in the NHS.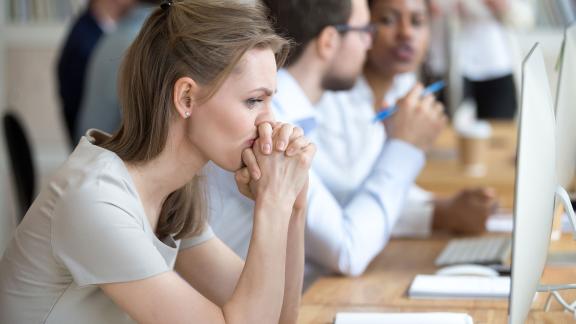 This page provides information and resources that can be used by employers, trade unions and staff in NHS organisations to improve sexual safety and tackle sexual harassment.
Statements from the SPF co-chairs
The SPF co-chairs gave the following statements on sexual harassment in the NHS:
Sara Gorton, SPF trade union chair said: "Harassment of any form is simply wrong. Staff working in the NHS must be able to do their jobs without fear of any kind of abuse, let alone sexually motivated insults and attacks. Making sure staff are safe and treated with respect is a crucial part of creating safe and compassionate workplaces. I urge local partnerships to start a constructive and honest conversation about addressing sexual harassment in the workplace."
Danny Mortimer, SPF employer chair, said: "NHS organisations have clear policies in place to deal with reports of harassment or bullying. It is not always easy for concerns to be raised – especially when the perpetrators are in positions of authority or patients, but it is important staff report incidents. Most NHS organisations have specially trained staff in place to help colleagues raise concerns about such utterly abhorrent behaviour. Freedom to speak up guardians as well as Guardians of Safe Working, chaplaincy, trade union and HR staff are also on hand to offer support."
What are staff experiencing?
Sexual safety in healthcare organisational charter
In September 2023, NHS England (NHSE) launched a sexual safety charter. Health and care organisations are asked to commit to a zero-tolerance approach to any unwanted, inappropriate and/or harmful sexual behaviours within the workplace, and ten core principles and actions, by July 2024. Learn more and find out how to sign the charter on NHSE's website.
Rights of Women is a women's charity that provides free legal advice for women in the UK who are experiencing sexual harassment in the workplace. Visit their website for more information and advice on the support available.

The Association of Ambulance Chief Executives (AACE) and the Office of the Chief Allied Health Professions Officer (CAHPO) have launched three publications aimed at reducing misogyny and improving sexual safety in the ambulance service.

In August 2023, the General Medical Council (GMC) issued an updated version of its good medical practice guidance, which details the principles, values and standards expected of doctors working in the UK. For the first time this explicitly references sexual harassment, including speaking up after witnessing sexual harassment.

The GMC website has information on identifying and tackling sexual misconduct. This resource gives detail on how to identify the behaviours, cultures and norms which may lead to sexual misconduct. It gives advice on how to make sure appropriate boundaries between doctors, patients, colleagues and students are maintained. It also signposts to help and support for anyone affected by sexual misconduct in the workplace, including how to speak up and raise concerns.

The BMA's Sexism in Medicine report, published in 2021, highlights the issue of sexism in the medical profession.

In June 2021, the results of a survey run by UNISON and the Nursing Times were published. The survey, which sought the views of over 2,000 nursing staff and students, revealed that 60 per cent had experienced sexual harassment at work. See the UNISON website for more information on the research and the full results of the survey. UNISON's campaign #UsToo provides advice, workplace posters and a model policy

It's Never OK: a report on sexual harassment against healthcare staff, published by UNISON in June 2019, found eight per cent of respondents said they had been sexually harassed in the last year. The report also gives information on the types of sexual harassment, the perpetrators and level of reporting and concludes by requesting employers and the government be more proactive in tackling sexual harassment.

Visit Acas' dedicated sexual harassment pages for information on:

Learn about how domestic violence and abuse can affect staff and the support you can offer on the NHS Employers' website.