Case Study
Creating the North East and North Cumbria SPF: An exemplar model to follow
The creation of the North East and North Cumbria SPF provides a model for others to follow on establishing, from scratch, a successful SPF.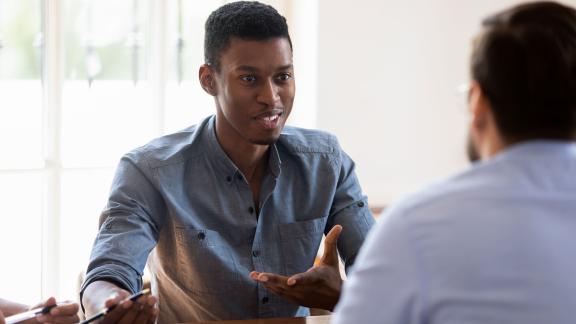 About the area
The North East and North Cumbria region is made up of eleven NHS Organisations which provide a range of services include acute, community and mental health and learning disabilities. There is also one ambulance trust.
Background
Prior to 2016, the North East and North Cumbria did not have a regional SPF and there was uncertainty on what purpose it could have and how it could benefit employers and trade unions. NHS Employers national engagement service encouraged the HR director, health community and regional trade union leads to consider setting up a forum. Working together they identified the benefits it could bring and, under the leadership of joint management and trade union chairs, the North East and North Cumbria SPF was established.
The process
In 2015 management and trade union leads from the Yorkshire and Humber SPF, visited the HR Directors Network in the North East. The representatives working with NHS Employers showcased what a forum could do and the value it could bring. For example, a regional SPF enables the sharing of learning and ideas on how best to attract, retain, train, develop and engage the NHS workforce.
The desire for better integrated health and care services as described in the NHS Five Year Forward View also made it increasingly important to establish a strong, regional partnership forum to ensure active engagement and collaboration in developing service change. More recent national policy developments including the NHS People Plan and ICS transformation plans have further emphasised that regional partnership working is vital.
The first meeting of the new forum took place in April 2016, and was an informal introduction used to build relationships and to enable partners to discuss and agree what the SPF was about and, importantly, what it wasn't. In the initial meetings, the forum established ways of working both formally and informally. They identified priorities and how local networks could be used to horizon scan and keep partners up to date.
The forum completed the Partnership Behaviours Tool at their first meetings and do so regularly to plan and reshape their future priorities following input from the Integrated Care System (ICS) lead. These reviews enable the forum to stay focused on key priorities and operate in a way that maximises the time of all those who attend the meetings.
The forum meets on a quarterly basis with UNISON previously providing use of their Newcastle office for meetings, though more recent meetings requiring a virtual format due to Covid. Their membership is wide and varied. NHS Employers is a key partner, providing secretariat support for the meetings and a link to other regional SPFs and the national SPF.
In addition to HR director and trade union representatives, they are joined by a local authority link officer, a representation from Health Education England (HEE), NHS England and NHS Improvement colleagues and the North East and North Cumbria ICS Workforce Lead. This is to ensure the forum is kept informed on regional developments, including the development and current transitional arrangements of the Integrated Care System (ICS) or specific updates on workforce related streams. The forum has established management and vice chairs and joint trade union chairs who meet throughout the year working closely to plan agendas and behind the scenes to facilitate fruitful discussions and ensure the forum is productive.
Prior to regional SPF meetings, the trade union representatives have a pre-meeting, which enables them to share intelligence between themselves and identify any workforce issues, concerns or key points to raise in the meeting.
All members of the forum have built, and continue to build, trust and respect for one another and recognise shared interests and the desire to help NHS employers and staff deliver the best services possible.
Recent outcomes and current priorities
The North East and North Cumbria has a range of large-scale social challenges to address, such as high unemployment and poor public health. Since its inception in 2016 it has provided a consistent structured forum for open discussion, and tangible outcomes where possible.
Through the regional SPF, partners can contribute to the development of the North East and North Cumbria ICS which aims to provide improved patient services through closer integration between health and care. With the emergence of the Health and Care Bill 2021, the ICS working arrangements have become even more fundamental to the region, and NENC SPF meeting agendas increasingly reflect this.
Other recent outcomes have included the NENC SPF holding a session on reducing violence and aggression, in conjunction with the National SPF and NHS England and Improvement. One of the outcomes of this session was for the NENC SPF to lobby the ICS to become a formal pilot site for national violence and aggression reduction methods. Pilot status has now been approved, and an ongoing SPF working group being formed to support progress.
Throughout the COVID-19 pandemic, the NENC SPF has provided a crucial space for discussion on the unprecedented challenges facing employers and trade unions in the region. More regular weekly/fortnightly calls between the joint chairs have been maintained as a route to share issues and information in real-time, seek expert opinion as required and update the wider membership as required. In May 2021, the NENC SPF focussed a meeting on people recovery, and is currently developing a resource to support the key themes which emerged.
Top Tips
Ensure all agendas are planned in partnership so they reflect mutual needs

Make best use of meeting time to maximise interactive discussion time (not only information giving)

Be ambitious, but realistic in agreed actions

Don't be afraid to learn from other Regional SPFs doing good work!

Ensure regular joint chair calls, for agenda planning and discussion on key current issues