Case Study
We work flexibly: delivered in partnership at the Isle of Wight NHS Trust
Read how the Isle of Wight NHS Trust worked in partnership to improve its flexible working offer and won the 2023 HPMA partnership award.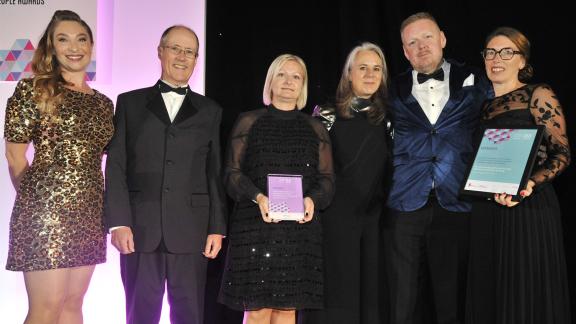 Overview
In July 2021, Isle of Wight NHS Trust embarked on a quality improvement initiative in partnership with trade unions. The trust already recognised the value of flexible working to staff and its impact on recruitment and retention. As such, it sought to update its flexible working policy in line with the NHS People Promise we work flexibly commitment and changes to NHS terms and conditions.
Background
Like many trusts, the Isle of Wight NHS Trust faces recruitment challenges. Its geographical location makes it that much harder to attract candidates. To overcome this challenge, the trust decided to enhance its flexible working offer. This aligned with the addition of Section 33: Balancing work and personal life to the NHS Terms and Conditions of Service Handbook in 2021.
Action taken
Trust and trade union colleagues presented the project's outline to the executive team in August 2021. Following this, they jointly:
Launched the #YourVoice staff engagement campaign, inviting colleagues to join events and share their experiences of flexible working.

Launched an internal staff survey on flexible working, the results of which were shared via the trust's health and wellbeing newsletter and in an all-staff briefing.

Established a flexible working steering group with inclusive membership across all professions and pay bands, including corporate services and estates colleagues.
The Flex for the Future programme ran September 2021 to February 2022. The diagnostic phase of the programme helped the trust to understand its data and the maturity of its flexible working culture and informed its action plan.
The role of partnership working
Trade unions and clinical, operational and corporate colleagues co-designed a flexible working action plan.
The trusts trade union chair was a key leader of the flexible working steering group that co-created the action plan and in developing the trusts five key priorities for 2022/23.

The trusts flexible working policy was rewritten in partnership with the trade union chair.
The trusts success in partnership working was recognised by NHS England's flexible working lead, and colleagues were invited to join a national NHS flexible working network meeting and participate in a podcast to share best practice. Listen to the podcast on YouTube.
Results and benefits
The trust observed enhancements across all its five priorities set for 2022/23. The flexible working policy was endorsed in March 2023, improving the trusts commitment to yes by default. In April 2023, a flexible working ESR module was integrated, resulting in improved data. Training is in development for line managers to learn the revised policy framework. There has been progress towards implementing flexible recruitment practices, and there will be continued focus on this in 2023/24. The trust is committed to engaging with and supporting national networks.
Staff survey results for 2022 improved on 2021. Results for people feeling able to speak to their immediate manager about flexible working, and satisfaction with opportunities were above national averages. [Note: the trust provides Acute, Ambulance and Community services. Staff Survey results are shown against each of the trust's service]
There was an improvement in people feeling able to speak to their immediate manager about flexible working (2021 to 2022) across the:

acute sector (67 per cent to 69.4 per cent).

ambulance sector (66.6 per cent to 71.3 per cent)

community sector (78.5 per cent to 79.6 per cent).

There was an improvement in the level of satisfaction with flexible working opportunities in the 2022 results compared to 2021 in the:

ambulance sector (40.6 per cent to 48.8 per cent)

community sector (65.7 per cent to 67.4 per cent)

mental health sector (68.5 per cent to 70.0 per cent)
Results for the acute sector remained constant (55.1 per cent in 2021 to 55 per cent in 2022)
Sharing learning
The Isle of Wight NHS Trust prides itself in how it has embedded partnership working and fostered a culture to involve trade unions in early discussions. The trade union chair has a seat on the trust board and is a key member of several sub-committees. Working on this quality improvement initiative is one of many examples of how working in partnership to co-create policy benefits patients and staff at the trust.
Lessons learnt from the project
One of the biggest challenges colleagues faced was moving towards a yes by default culture. Having open discussions to challenge traditional thinking and securing an endorsement from the executive team was an enabler.
How the project will be sustained going forward
The trust's flexible working steering group continues to meet on a bi-monthly basis to review progress against its action plan for 2023/24.

Line manager training is in development, which will be embedded into the trust's leadership and management essentials programme.
Further information
For more information, contact Megan Rowbotham, executive assistant and business support, people and organisational development at the Isle of Wight NHS Trust.