Case Study
Flexible working through a partnership approach : making it happen at pace
Find out how Health and Social Care Northern Ireland (HSCNI) worked with trade unions to improve their flexible working policy and culture.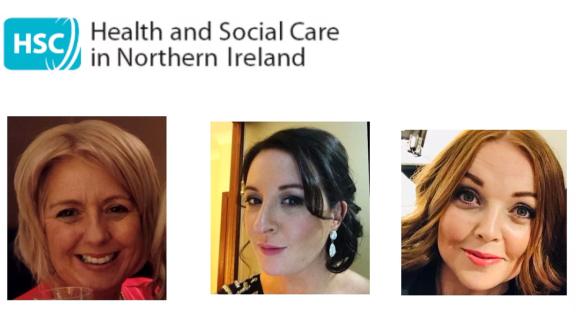 Overview
In Autumn 2021, HSCNI and trade union colleagues embarked on a journey to implement section 33 of the updated NHS Terms and Conditions of Service Handbook balancing work and personal life. By adopting a culture of inclusion and true partnership working, the update to their flexible working policy was delivered at pace.
Background
In September 2021, the new section 33 of the NHS Terms and Conditions of Service Handbook was adopted in England and Scotland. Northern Ireland was behind this timeline, but both trade unions and employers agreed to make the change as soon as practicably possible. Along with policy changes, HSCNI and trade unions recognised the need for a cultural shift towards more flexible working opportunities for HSCNI's 74,000 staff. An ambitious deadline of 31 March 2022 was agreed for the update .
Action taken
Two project workstreams were established, co-chaired by regional trade union representatives and senior HR colleagues. These covered 

culture and leadership and 

pay and conditions.

A terms of reference document was developed for each project workstream and jointly signed off.

A work programme was agreed upon in partnership and uploaded to a staff shared resource area for greater visibility and to track progress.

Deliverables included staff surveys, which received approximately 12,000 responses; staff briefing sessions; a HSCNI flexible working framework; an extensive suite of resources with flowcharts, templates, checklists, and interactive training resources for managers; and an HSCNI-wide communications plan.

Project teams worked independently but came together to share progress and learning.

Joint statements were issued across the HSCNI, emphasising HSCNI's commitment to the project and partnership working.

Endorsement was received from HR directors and other regional trade union colleagues.

 
The role of partnership working
As standard, HSCNI organisations work closely with trade unions to negotiate and agree on regional strategies and policy changes before implementing them. To ensure effective implementation of changes, trade union representatives and HR colleagues pooled expertise, resources, and networks. Both employers and trade unions placed respect and trust in each other to achieve the desired outcomes.  
Results and benefits
Through effective partnership working, HSCNI was able to successfully implement the section 33 update on time, which delivered theme 8 of the Northern Ireland HSC Workforce Strategy. Additionally, they developed an approach to flexible working that provided consistency across all HSCNI organisations. With the clarity of the framework, policy updates and vast resources developed, staff and managers are more informed about flexible working, allowing consideration of opportunities for both individuals and services. There has been a significant impact on uptake of flexible working, with applications and approval rates increasing across HSCNI.
Belfast Health & Social Care Trust's annual staff survey found that 60.8 per cent of employees feel they have choice and flexibility with how they work, up from 57.8 per cent last year.

Western Health & Social Care Trust reported an 85 per cent approval rate for nursing and midwifery staff who did not see flexible working as a priority.

Southern Health & Social Care Trust reported just under 90 per cent of requests to work flexibly are now approved.
Many staff and managers have responded positively to changes in flexible working policies, resulting in a happier and more productive workforce and better outcomes for patients and clients.
Sharing learning
Lessons learnt from the project
Establishing project working groups and bringing together people from specialities contributed towards the success of the project. This approach will be replicated in future projects.

Working with HR colleagues from across HSCNI enabled resources and expertise to be pooled and developed relationships that will undoubtedly benefit future work.

The project has given HSCNI confidence to enhance system-level partnerships.
How the project will be sustained going forward
HSCNI will continue to build on the positive working relationships between HR colleagues and trade union representatives.

HSCNI's journey to reorganise HR talent and resources to best support patients and clients has already begun with a new model now in operation across a range of key HSCNI priorities.

HSCNI will continue to work across professional boundaries within new regional HR priorities groups to create a better joined-up approach. This new way of working will give HSCNI further opportunities to work in true partnership with trade unions in a structured way, improving relationships, trust, confidence, and accountability.

HSCNI has established an employee experience group and plans to rerun a staff survey across Northern Ireland to identify further steps required to achieve a flexible working culture.
Further information
For more information, contact Riona Santiago, assistant director of HR – Western Health & Social Care Trust