Case Study
Developing leading NHS HR policies: Yeovil District Hospital NHS Foundation Trust
Read how Yeovil District Hospital NHS Foundation Trust worked in partnership to develop a practical, accessible and concise HR policy manual.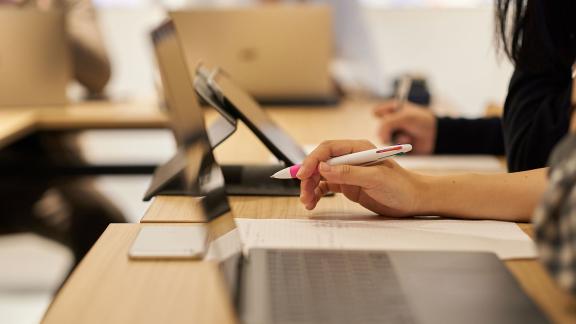 Overview
New starters fed back that HR policies were not engaging or accessible, so the trust committed to developing a new policy manual from scratch. A working group, involving representatives from all sides, developed a product which is accessible, practical, and concise. As a result, the trust's NHS Staff Survey results are some of the best in the country and staff retention has increased. The Care Quality Commission said of the final product 'this is the best set of policies we have seen in the NHS'.
Background
This trust has a diverse nursing staff, from 62 countries. Determined to retain their nurses, and committed to making everyone feel welcome, the trust met with every new starter and asked them about their experience of joining. A recurring theme in these discussions was that new starters found that the HR policies were not engaging or accessible. HR documents were long, dry, and transactional. The trust committed to tearing up these documents and developing a new set of policies and a manual for staff from scratch, which better met the needs of their staff.
Action taken
To achieve this, the trust established a working group, making sure all stakeholders were represented. Previously, HR policy documents had been developed in isolation by HR teams, then shared with other stakeholders down the line, which would then cause conflict and disagreements. Members of the HR team, staff side reps, trade union officials, members of staff who spoke English as a second language and counter fraud specialists were all involved from the outset. The group agreed terms of engagement, those involved were given clear responsibilities, and strict deadlines were set. The group met on neutral ground away from the hospital site, minimising work distractions and putting all stakeholders on a level setting. This group met once a week for a year, with many saying it was the highlight of the week.
​​​​​​​The role of partnership working
At Yeovil District Hospital NHS Foundation Trust (YDH) they have worked hard on developing a great relationship with trade unions. This provided the foundation stone for partnership work on the manual. Involving trade unions, along with other key stakeholders, from the beginning ensured a collaborative approach, with any conflict during the process avoided.   
Results and benefits
The group achieved its aim of stripping away unnecessary text, leaving short and simple information, as demonstrated by the disciplinary process, which was reduced from 30 pages to four.
The resulting manual hits all objectives set at the beginning of the process; it is:
useful
written in plain English, free from jargon
short and simple
appealing to the eye
available electronically or in hard copy
current
legally compliant
agreed by all stakeholders. 
The manual has allowed managers to be more independent in taking responsibility for the HR processes. One manager said, "I love this manual – it makes my life so much easier!"
The manual looks to have achieved its overall purpose of increasing staff retention and satisfaction. Staff turnover has decreased by five per cent, sickness level is below three per cent (compared to a national average of 4.4 per cent) and the trust currently has no nursing vacancies. The success has encouraged the trust to use this approach for all future documents, specifically in their people and organisational development plan.
Having trouble playing our audio file? The audio player we use may not work on older browsers, we recommend updating your browser to the latest version or trying another browser. Alternatively you can access our audio files on mobile and tablet devices.
Sharing learning
NHS Employers has passed the manual on to every trust in the South West as an exemplar model of HR policies.
Since 2020, YDH have again worked in partnership with staff side and international colleagues to update the policy manual, this updated version now incorporates Just and Learning principles. Trusts from around the country continue to take interest in this project and take learning into their own policies. 
Further information
If you would like to find out more about the work detailed in this case study, please email Mark Appleby, Director of HR and OD at YDH.