Case Study
One Voice - Caring Together for Staff : West Midlands Ambulance Service University NHS Foundation Trust
Read how West Midlands Ambulance Service developed its approach to staff wellbeing.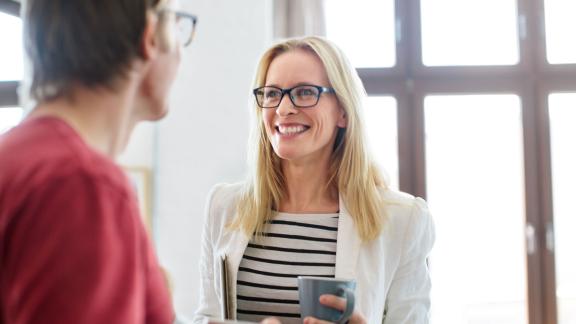 Overview
Using a social partnership approach, WMAS developed and put in place a wide range of support services to help improve staff wellbeing - ensuring a healthy workforce, with lower levels of sickness and turnover, able to provide high quality patient care.  
Background
The trust committed at an executive level to work with trade unions to explore all options for improving staff wellbeing. They also wanted to work together to create a workplace culture in which staff felt able to raise concerns informally as soon as they arose, so that the trust could combat them as early as possible.
Action taken
Trade unions were involved in a number of working groups which looked for practical approaches to improving staff wellbeing, including supporting financial investment in new initiatives, and championing their uptake amongst staff. These included:
equipment procured by UNISON to enable a programme of health checks across the organisation
sickness absence training for all managers, delivered jointly by human resources (HR) and trade unions
health and wellbeing case conferences facilitated in partnership between management, HR, and trade unions
trade unions promoted articles and resources within the staff weekly briefing magazine
early intervention requests submitted by trade unions for reimbursement of private medical care to facilitate an earlier return to work
championing flu vaccine uptake amongst staff
promotion of health and wellbeing support, such as the staff advice and liaison service, listening centre, and fast track consultations, and diagnostics
informal conversations on rosters and work patterns taking place regularly with input from trade unions, HR, and managers. 
trade unions and HR working together to create submissions for requests to extend sick pay or periods of compassionate leave
774 staff provided with a 12 week voucher for Slimming World
226 staff trained as mental health first aiders and 721 trained in mental health awareness.
The role of partnership working
To help create this culture, the trust fostered excellent working relationships with trade union representatives, ensured regular executive engagement, and coached managers to encourage them to involve trade union reps in decisions that impacted staff. As a result, managers, HR reps and trade unions collaborate on the development of all policies and strategies, trade unions attend a health and wellbeing group, strategy development meetings and an action planning group, and trade union involvement is prioritised in meetings relating to individual staff members.
Results and benefits
These practical solutions, developed in partnership, have had positive outcomes including:
240 health checks carried out in two months, using the equipment procured by UNISON
seasonal staff flu vaccination increased to 80.2 per cent of the workforce
staff absence has dropped to 3.4 per cent (national average 4.4 per cent)
staff turnover is at 8.3 per cent (below national average)
flexible working agreed in 2018/19, giving the trust the ability to offer specific working hours and patterns to suit employees
70 employees on an annualised hours agreement whereby working patterns can be flexible over the course of a year, and do not have to fixed across weeks
an increase in the number of staff able to work part-time, up to 19.75 per cent of the workforce
38 retire and returners. Employees who reach the age to draw their pension are offered flexible roles to return to the trust, helping to retain individuals with valuable knowledge and experience  
21 staff members having supported career breaks.
These tangible outcomes have helped managers see the true value of trade union involvement, and in turn have created a culture where trade unions are involved in all discussions which have an impact on staff. Having this involvement has also created an environment where staff trust in initiatives, in the knowledge that they are being developed and promoted by trade unions.
Support for this approach from both the chief executive, and staff side chair, ensures continuation.
Anthony Marsh, CEO "I am extremely proud of the continued excellent relationships between our management and trade union colleagues. We fully recognise the importance of helping to maintain a fit and healthy workforce and I truly value the input of our trade union colleagues on a daily basis to ensure we are best able to achieve this together for the benefits of our staff and ultimately patients."
Stuart Gardner, staff side chair "my colleagues and I have worked to develop a proactive working partnership with managers and HR teams. Staff receive assurance that discussions are well rounded to achieve the best outcome and the most positive impact upon their health and wellbeing."