Article
SPF Conference - Positive partnership working through COVID and beyond
Read the highlights and download the presentations from our 2021 SPF conference.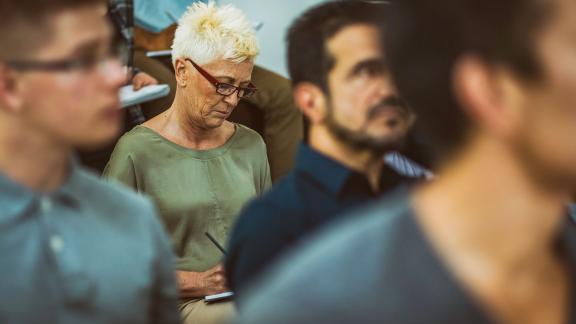 On the 31 March 2021, we held our national SPF conference which focused on positive partnership working during the pandemic. This was the first partnership conference of its type bringing together the regional SPFs from around the country, with 400 workforce leaders, trade unions and national stakeholders on a virtual platform.
Attendees were welcomed by Sara Gorton, head of health, UNISON, and Rebecca Smith, managing director of NHS Employers. They talked about the extraordinary year that the pandemic has brought and highlighted the work that the social partnership forums nationally and around the country that has enabled to support the NHS workforce. They then introduced Helen Whatley, minister for care, who extended a huge thanks to all NHS staff and acknowledged that partnership working is key to patient care and staff wellbeing.
Prerana Issar, chief people officer from NHS England and Improvement, also extended her gratitude to all NHS staff and both Helen and Prerana made inspirational and motivating speeches, paying tribute to the SPF and how essential partnership working has been to supporting the workforce during the pandemic and will continue to be as we go into recovery.
We had a panel discussion based on Professor Richard Saundry's (University of Sheffield) academic research in conjunction with HPMA on employee relations during the pandemic. It highlighted that whilst the pandemic had provided solidarity and purpose for staff there are serious concerns of the impact of the pandemic has on long term health and wellbeing of our staff.
Read the presentation from this session. 
There were themes throughout the day of health and wellbeing, line manager capacity and capability and equality diversity and inclusion. They were all brought into focus during a panel discussion with Habib Naqvi, Jenni Douglas Todd and Jon Restell who spoke about the need for them to be at the forefront as we move to recovery, and that these themes lend themselves to partnership working.
We finished the day with breakout sessions from each region showing effective partnership working in action. Nita Clarke, director of the IPA closed with a passionate speech and called for continuing partnership working, redoubling efforts to spread best practice, to develop local and regional partnership working and so long may its value continue to be proved with supporting better patient outcomes.   
You can view the presentations from these breakout sessions below: 
It was a hugely positive day, reflecting on how hard and challenging this last year and paying tribute to the staff who have worked tirelessly in the service. The conference allowed everyone to take time to reflect and look at what has been achieved and the strength of partnership working during the pandemic, as well as focussing on the key priorities as we move forward in to the next phase of recovery.   
Watch highlights from the day in the video below.