Article
Healthcare workers flu vaccination
The SPF encourages employers in the NHS to work in partnership with its trade union representatives to deliver their seasonal flu staff vaccinations.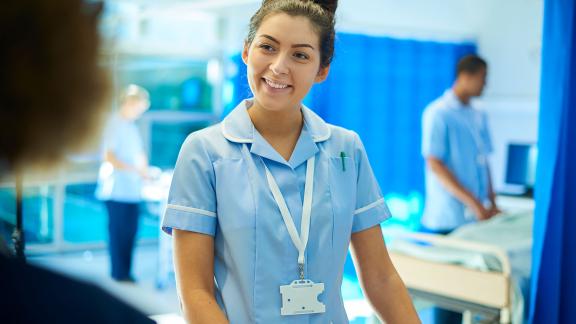 Work in partnership with trade union representatives in the delivery of their seasonal flu staff vaccination programmes can make local campaigns more effective. For example, use of trade union communication mechanisms can help make the case to staff about why they should get vaccinated and to counter myths about the flu jab.
2021/22 Flu immunisation programme 
For 2021/22 the aim for the NHS is for all frontline healthcare workers to be vaccinated against seasonal flu. This should be provided by their employer, in order to meet their responsibility to protect their staff and patients and ensure the overall safe running of services. Organisations must provide easy access to the vaccine to all staff, encourage staff to get vaccinated and monitor the delivery of their programmes. See the July 2021 National flu immunisation programme letter for more information and background on this year's campaign. 
Good practice guidance material can be found at Increasing Health and Social Care Worker Flu Vaccinations: Five Components and marketing resources will be available to download and order from the PHE Campaign Resource Centre.
Background
Since 2011, NHS Employers worked in partnership with NHS trade unions, through the SPF, to successfully deliver the national staff facing flu vaccination programme. The flu fighter campaign supported NHS organisations in England to improve staff flu vaccination uptake, from 35 per cent in 2010/11 to 70.3 per cent in 2018/19. 
Even though the national responsibility for the healthcare worker flu vaccination campaign passed to Public Health England in 2019/20, the ask of NHS organisations to work in partnership with trade unions to develop and deliver their local campaigns, remains. 
In 2019/20, the NHS in England achieved a then record flu vaccination uptake rate among frontline staff of 74.3 per cent.
Despite the challenges of the COVID-19 pandemic, 2020/21 saw the rollout of the biggest influenza vaccination programme ever. By the end of Feb 2021, a record 76.8 per cent of all frontline workers had received a vaccination.