Article
Creating positive workplace cultures: webinars
As part of the ongoing programme of work to create positive workplace cultures and tackle bullying in the NHS, the SPF hosted three webinars.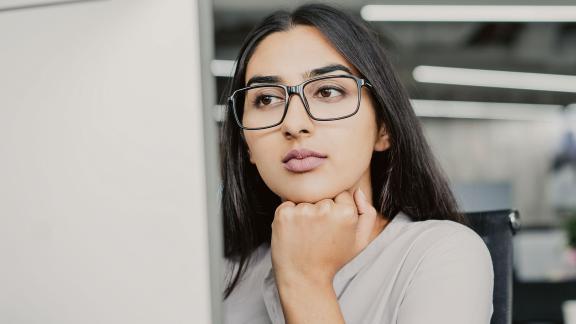 Read the key themes discussed and resources used on our previous webinar series.
Webinar: The role of line management in tackling bullying. June 2018
The relationship between a line manager and their reports, the amount and quality of management training a manager receives, the time a manager has to carry out their management duties and the management style they use, all affect the working experience of staff. For staff who are bullied, the webinar highlighted the need for them to be able to access confidential support to talk through issues.
The webinar provided an opportunity for partners to share information on the role of line managers in tackling bullying. They felt it important for managers to be supported when they are performance managing, as often the performance management process, if not handled well, can be perceived as bullying by the staff member involved. Methods such as organisational values and behaviours can be used to identify where an individual has fallen short of the standards required. Value and standards also help encourage conversations and provide an informal way to nip issues in the bud.
An interesting point of discussion focused on whether individuals are aware of their own poor behaviour. One person on the webinar said her direct approach to management had been raised with her and she was surprised to discover that others perceived her to be a bully. She changed her communication style following this feedback.
Those on the webinar thought effective management can address the negative behaviour of staff and reduce conflict in the workplace. Options available to line managers to help them do this include: coaching, mediation and working with a freedom to speak up guardian.
The following useful resources were mentioned on the webinar:
The Royal College of Surgeons of Edinburgh Are you a bully? resource is one of their most visited web pages and shows there is an interest in individuals reflecting on their behaviour.
The BMA shared their campaign video, based on real cases, to show the impact of bullying in a hierarchical setting. The video encourages staff to speak up about their experiences.
Download the presentation slides.
Webinar: Raising awareness of the impact of bullying on patient experience. September 2018
Research shows bullying can inhibit team work, lead to an increase in errors and have a significant impact on patient outcomes. One study showed there were more falls, medication and treatment errors within teams with a poor culture and poor communication.
The following issues were highlighted:
Data from the NHS Staff Survey show that black, Asian and minority ethnic (BAME) staff are more likely to be bullied. The webinar posed the question whether this proportionately worse experience for BAME staff is mirrored by a more negative experience of care for patients from a BAME background.
Assessments are needed to see where problems lie. A partnership approach, with employers working with trade union representatives can help get a true picture of the workplace cultures in an organisation.
Evidence from NHS Staff Survey shows us there is a correlation between staff and patient experience. Bullying and harassment can also result in talented staff leaving the NHS.
Negative behaviour can take different forms. For example, creating hierarchies through speaking to people based on what level they work at: uniform discrimination.
Boards must be open and honest about the issue of bullying in their organisation and use any support available to them to pinpoint issues and identify solutions. An example given on the webinar was a trust where a non-executive director was a champion for tackling bullying and harassment and this helped keep the issue current and real for the board.
The following were referenced on the webinar:
The fit and proper person test for executive director posts is being used in the NHS. If a senior manager has ignored or overlooked bullying in a previous role then they should not be appointed to an executive director level post.
The impact on productivity and patient care (as demonstrated by Kline & Lewis' research) and the views of patients, when they see poor staff behaviour, can be used to encourage board level action to improve workplace cultures.
Download the presentation slides.
Webinar: Connecting the system to tackle bullying and create positive cultures. January 2019
The theme of the webinar was connecting the system through sharing best practice. Those on the webinar also had the opportunity to influence the future direction of the call to action, with the aim of having an agreed approach by the end of March 2019.
Key findings from the webinar:
Language such as bullying can be counterproductive and result in individuals taking entrenched positions. Use of alternative terminology such as negative behaviours is more likely to lead to a successful resolution.
The National Guardians Office shares case reviews so the learning and recommendations are available to all NHS organisations.
The Royal College of Surgeons of Edinburgh is co-ordinating a UK wide alliance of organisations that are seeking to improve NHS workplace cultures.
University Hospitals of North Midlands NHS Trust has implemented multiple approaches to address high levels of bullying, including an anti-bullying week, focus on informal, facilitated conflict resolution, in your shoes event, compassion values, staff compassion recognition scheme and leadership and management development programmes.
The London NHS Partnership, health and wellbeing group shares good practice in the capital and through a broader focus on the wider health and wellbeing of staff, helps counteract the negativity connected with bullying.
The BMA has used stories from their members to develop a performance piece to try and help people think through and discuss the behaviour of individuals in acted out scenarios.
NHS Improvement is working with Care Quality Commission to ensure boards of NHS organisations take the issue of bullying seriously and identify what it needs to be done. They are also looking to identify interventions where there is strong evidence to show a positive impact on the workforce.