Article
Background to the current health and care system
A brief overview of the development of the health and care system.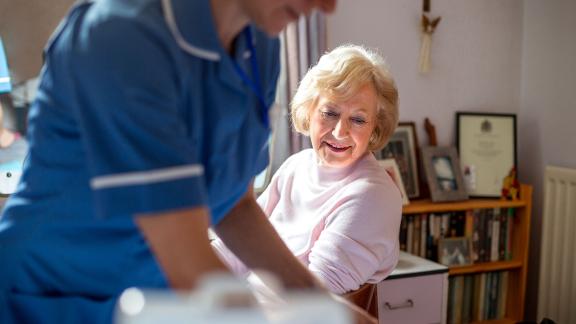 To further progress the NHS Five Year Forward View (FYFV), published in October 2014, sustainability and transformation plans were developed. These set out how local partners intend to work together to address the triple aim, which includes improved health and wellbeing, transformed quality of care delivery, and sustainable finances. Sustainability and transformation partnerships, and integrated care systems (ICSs), were tasked with taking forward these plans.

ICSs seek to develop new models for the provision of health and care services. This involves a move away from traditional, organisational and professional boundaries, to establish systems of care in which healthcare, social care, voluntary and charitable sectors can collaborate with each other to address the challenges and improve the outcomes for service users.

The LTP was published in January 2019 and features new ways of working.  It included the ambition for all health and care systems to be ICSs by April 2021, an NHS England (NHSE) and NHS Improvement (NHSI) shared operating model and plans for how their new regional structure would support locally driven initiatives.

The ambition of the NHS People Plan 2020/21 was published in July 2020 as a workforce strategy for delivering the Long Term Plan, which is to have 'more people, working differently, in a compassionate and inclusive culture'.

The

Health and Care Act 2022

received Royal Assent on 28 April 2022.

The Act abolished Clinical Commissiong Groups (CCGs) and established statutory integrated care boards (ICBs) and integrated care partnerships (ICPs). The legislation

enables ICSs to bring together partnerships of organisations to plan and deliver joined up health and care services, and to improve the lives of people who live and work in their area. It also seeks to ensure ICSs are more accountable and responsive to people that work in it and use it.

The Health and Care Act brought together NHSE and NHSI in a statutory organisation called NHSE. A further significant change will see NHSE, Health Education England, and NHS Digital form a single organisation in April 2023, called NHSE. This will be brought about through secondary legislation.
Learn more about terminology used in the health and care system in our jargon buster.